String Quartet Initiative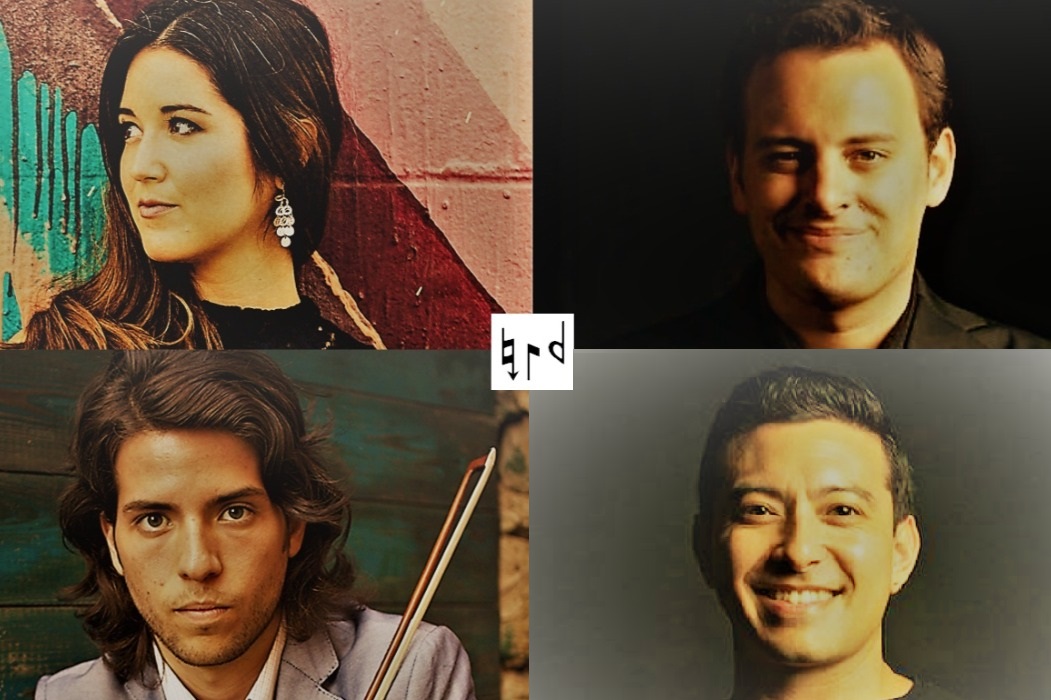 The
Partch Quartet
consists of
Rachel Saul
,
Joseph Stepec
,
Alexander Peña
, and
Joshua Nakazawa
. The name honors Harry Partch, one of the quintessential mavericks of American music, and in particular, an innovator in the field of tuning.
In late 2020, the quartet put out a call for scores and proposals, and settled on a program of microtonal music that showcases diverse styles and tuning systems:

Jed Shura — Leaves In Fire (world premiere)
Flynn Cohen — Blues for James Tenney
The Goats Got Into Dad's Pot Plants (world premiere)
Harry Partch (arr. Ben Johnston) — Two Studies on Ancient Greek Scales
Hans-Gunter Lock — Following the Trail
Krzysztof Kicior — parallax (world premiere)
Markus Pesonen — Alpha, Part I
John C. L. Jansen — Cloud Form (world premiere)
Robert Lopez Hanshaw — La Najtingalo (world premiere)
Kenneth Eggert — Hexagon X: Kafi
Devon Osamu Tipp — Stone Stomach (world premiere)
The systems used include 24edo, 48edo, 60edo, 72edo, and various permutations of extended Just Intonation. The digital "concert" will go live on May 15, 2021.
Note: Due to a delay in editing the filmed performance, the "concert" will instead go live in late May.
There is also a fundraiser currently running to support this project, and it can be viewed on their GoFundMe page. The digital concert event will be free of charge, but the quartet encourages any supporters of microtonality to contribute — perhaps what they might have otherwise spent on a ticket.