Update: We may be adjusting our summer plans in light of the world situation. Look for a further update in early May.
Announcing UnTwelve's Xenharmonic Summer Convergence 2020:
The Xenharmonic Voice
July 19-26
Showcase: July 27, location TBD
What: Compose, rehearse, and then present and record new compositions in relatively unexplored tuning systems. This summer, we focus on writing and recording for voice, in choral and chamber settings, and in different styles of xenharmonic vocals, from Barbershop to "Avant-Shoppe", our usual diet of Rounds and Canons, and anything in between. Our tuning focus will be Extended Just Intonation, but all tunings are welcome. And, while voice is our focus, instruments will certainly be part of the picture.
What Else? Discuss microtonal theory, music, and aesthetics; unwind and de-stress in a natural, soul-healing setting.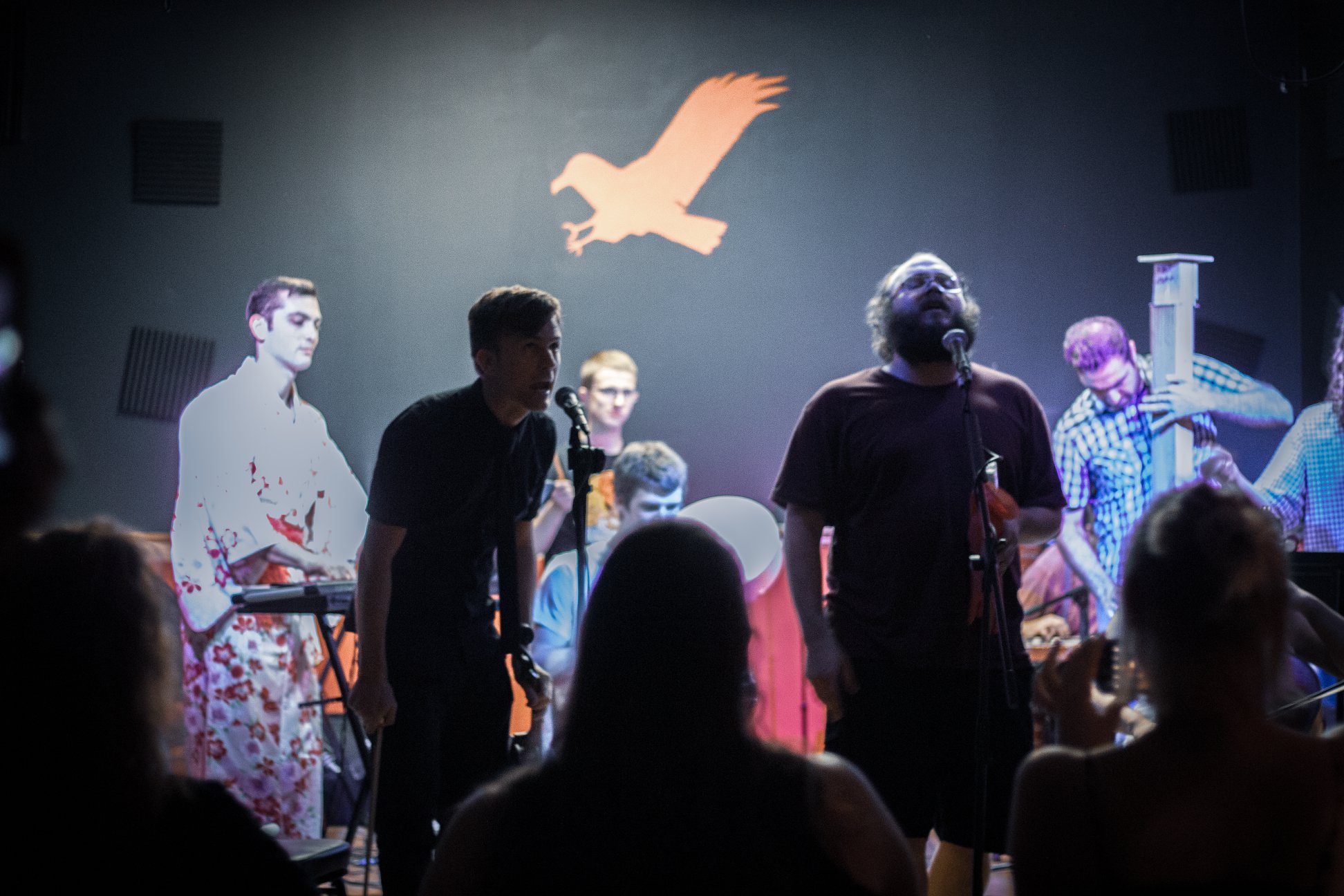 For Whom? All self-described musicians with an interest in alternative tuning systems are encouraged to attend, from curious beginners to seasoned veterans. As noted, this year we are especially looking for: composers interested in working with vocalists and vocal/choral music, vocalists themselves, and composer-vocalists of all stripes.
Who's teaching? Mark Johnson, music director, facilitator, and singer in Toby Twining's Chrysalid Requiem, will be the headlining clinician for this event.
Did you say recording? Yes! As with our very productive program in August 2019, recording sessions will be a prominent focus of the workshop.
Who's singing? As with our previous summer workshops, although not required, it's expected that many of the participants will perform, i.e. sing each other's work, as well as participate in workshops and exercises that explore xenharmonic vocal technique and intonational practice. Depending on who attends, we may break off an elite chamber choir to tackle extra-challenging music.
How much will it cost? Tuition for the workshop is $600, and staying at the World Fellowship Center will be in the range of $550–$650, including room choice and 3 meals per day. If you should require any documentation, letters of invitation, or the like, to secure funding from other sponsors or organizations, we would be happy to help you.
Can I hear some examples of the kind of thing you folks produce at these gatherings? Why yes you can. Works by Daniel Newman-Lessler, Christopher Bailey, John C L Jansen, Stephen Weigel
Where do I sign up? Fill out our Intent to Participate (ITP) form and we'll be in touch with you ASAP. We look forward to hearing from you!
Questions? Please email "summercamp" "@" "untwelve.org".